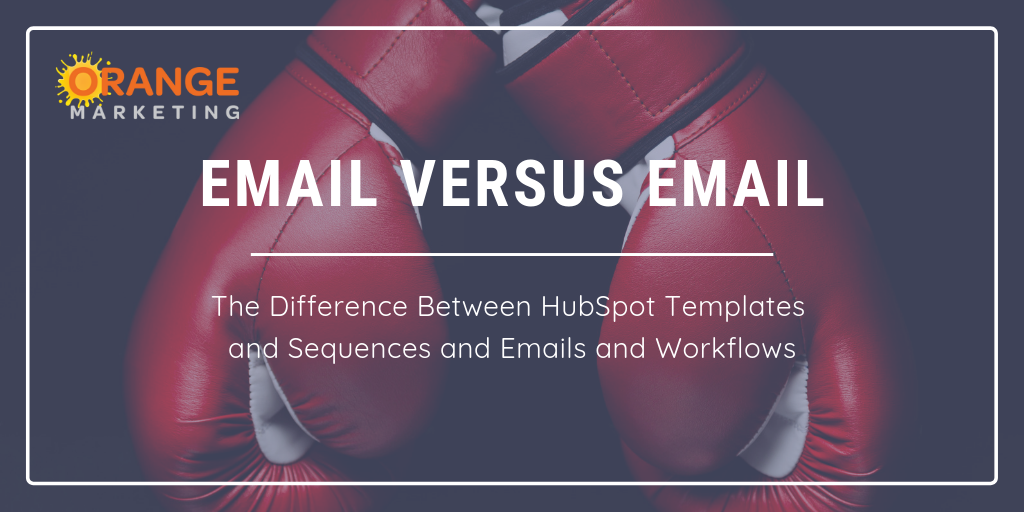 Everyone wants to be able to send multiple messages to prospects in a given order. Or maybe based on actions taken or not taken by the prospect. HubSpot was designed to make this very do-able, and even (gulp), easy.
Based on multiple conversations with our B2B startup clients, however there are a few key differences that get in the way of setting these up, and that's the difference between
HubSpot Templates and Sequences
vs.
HubSpot Emails and Workflows