HubSpot has revitalized its Android business card scanner app and has launched an integrated business scanner app for iOS. We have never had a fully integrated solution that works both for Android and iOS.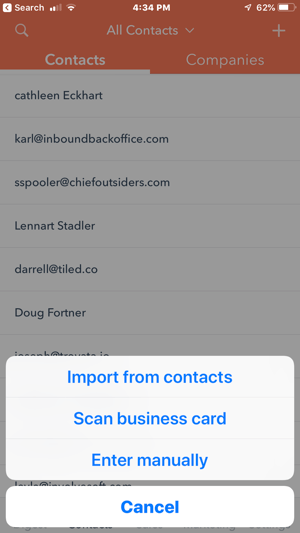 This app is so very handy for networking events, trade shows and the like. You can just quickly scan and upload your cards right to HubSpot!
How does it work?
Download the HubSpot app for iOS or Android. Login and from there create a contact. Select the option to scan a business card and you are good to go.
Says HubSpot, "The scanner will pick out first name, last name, email address, phone number, website URL, and job title from the card and map it automatically to the respective HubSpot properties. The mobile app is able to do this using the power of machine learning, with the mapping prediction improving with every scan."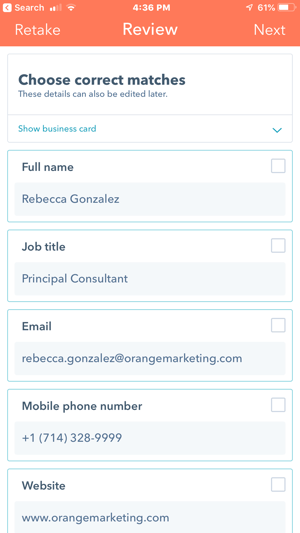 Thank you HubSpot! More from their website.