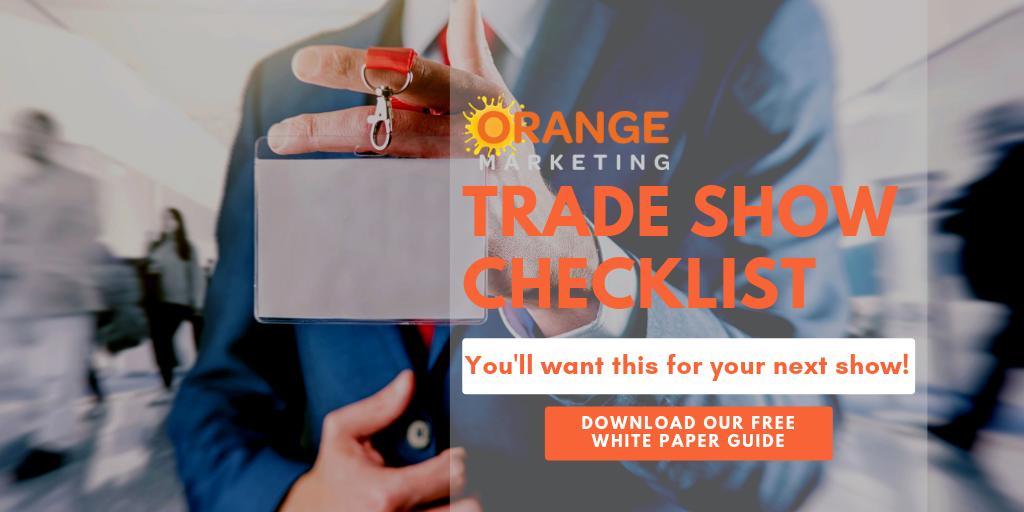 Are you attending your first SaaS trade show? Have you prepared your marketing strategy, booth, giveaways, and sales reps for the big event? If not, then we have the perfect white paper to help guide you into having a highly successful event!
Why trade shows and industry meetings are important for Startup SaaS companies?

Trade shows allow you to connect with prospective customers and potential partners in a unique "showmanship" type way. You can entertain, educate, and entice attendees to learn more about your company if you prepare well.

Your booth presentation at a trade show will likely represent a significant financial investment, so it is imperative your PREPARE well in advance. You will need a marketing strategy that will take your from pre-show, all the way to post-show to gain the maximum ROI.

Trade shows can be an amazing investment for start up B2Bs. It gets your new sales team out in front of many potential leads and the chance to network in their industry with other vendors.

Marketers today have to understand how to prepare their teams and their content for the trade show floor, and this guide will help you understand and prepare your company for success.

These tips will help you think of the winning strategy at your next show!

You will learn:
- How to prepare your team and product for the show floor
- The importance of conference strategies
- Booth design success tips
- How to use giveaways to your advantage
- How to create pre and post show buzz
- How to follow up with potential leads after the show

Download this free guide, and start preparing for you next trade show!Download this free guide, and start preparing for you next trade show!