All names have been redacted.
Recently, we sent an email promoting a new case study about a recent implementation of our SaaS Startup client's very clever product. Low and behold, the case study resonated with the target prospects, who reacted with a vengeance and immediately began entering their information into the landing page form to download the case study.
Yay. Marketing rocks.
Without quoting the entire email, our client's senior (and lone) direct sales rep sent a fairly terse message to our marketing team. Here were the most salient points:
"Hi - today I received about 50 emails from HubSpot, from people I presume clicked our link and downloaded information. I would like to talk about how to isolate these emails so they are not cluttering my inbox."
No lie. This experienced sales rep was complaining about too many leads and actually had the audacity to call them "inbox clutter."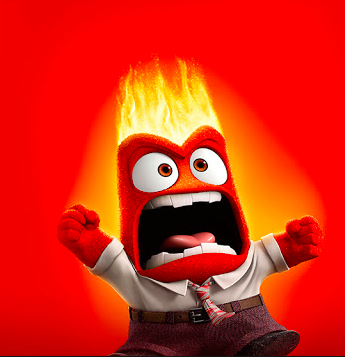 At first read of this email, we literally saw red.
HOW. DARE. YOU.
These are the types of emails that start world wars between sales and marketing teams.
But from the sales person's standpoint, here is what was actually going on:
He already had plenty of leads, and as a lone rep was already overwhelmed with appointments.
Naturally this follows that he was likely making plenty of money (hitting quotas etc).
Some of the responses were personal email accounts (e.g. gmail, yahoo etc.) and this rep did not consider those leads worth his time. (Many reasons a bad assumption, but we'll save that for another blog post.)
His email inbox actually did get "cluttered" with leads, which he now had to sort through.
The most he could give was a half-hearted email to any leads he thought looked promising, essentially cherry picking leads with the most potential of generating him commission.
Fair enough. Inbox clutter. We get it.
We used this as an opportunity to explain to our SaaS Startup Founder why figuring out how to staff a Sales Development Representative (SDR) position, whose job is to handle "inbox clutter," would result in long run profit.
The SDR would:
Work through all leads, multiple times, using a combination of email and phone to reach the prospect. Marketing would help the SDR build a carefully thought out sales cadence to touch each lead a minimum of 5 times.
Be paid a base rate and a SPIF on Sales Qualified Leads (SQLs.) The definition of an SQL at its most basic level, is a completed appointment for the Senior Rep.
Research potential prospects and target them via social selling. Marketing can eventually add into Nurture Campaigns.
Provide feedback to Marketing on lead quality and suggest changes to the campaigns and/or collateral.
And save the Senior Direct Sales Rep's time for the really important conversations.
The Founder's other option was to discontinue marketing. And fire us. Because honestly, what was the point?
The lesson in this story
Does your sales team think leads are Inbox Clutter?
Do they make plenty of money without leads?
Are they old school, and freaked out by a lot of emails?
Does your company actually have high growth goals and big aspirations?
Please, please consider adding a real life Sales Development Rep to your team. Trust us, everyone will be happier. And with a true feedback loop between Sales and Marketing, the complaints of "inbox clutter" will disappear.
---
Read OUR true life case study about marketing jump starting the sales pipeline for SaaS startup iNymbus,