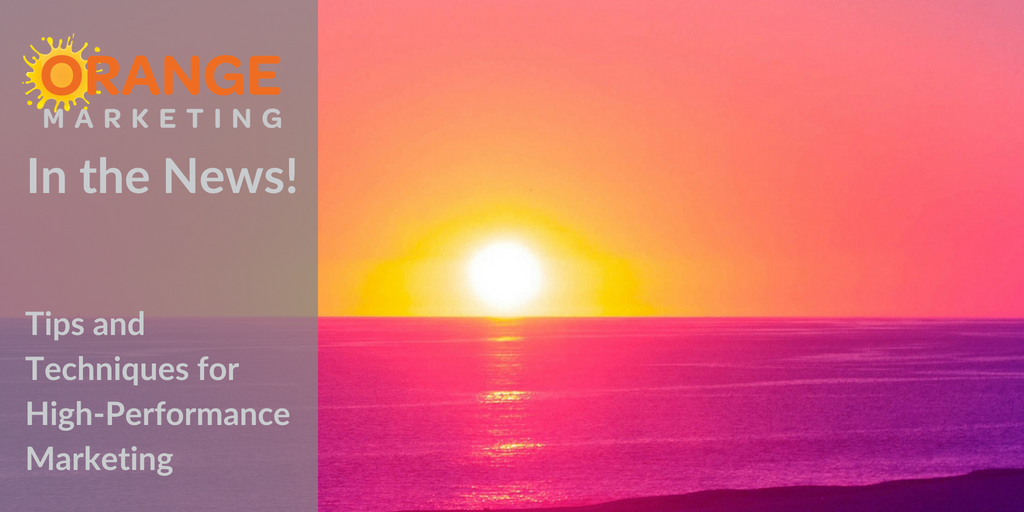 Twice in one week, Kelsey Galarza, Co-Founder Orange Marketing, finds herself quoted in the news, and this time in MarTech Advisor. We couldn't agree more with all the suggestions rounded up by John Reese regarding tools needed for higher performance marketing.
Remarks Kelsey, video communication continues to increase in adoption, and for good reason. "Video conferencing is a must for remote teams, even for one-on-one meetings," says Kelsey Galarza, Co-Founder and Principal Consultant at Orange Marketing. "The non-verbal communication is pretty evident, and you can ensure alignment with the discussion topic." Here at Orange Marketing, we use Zoom.us which won several unsolicited awards from rAVEe. We find the price and the functionality to be unbeatable.
Also, we have taken to having our video meetings with the video turned on almost consistently. Yes, this requires hair and makeup but we like that people can see the smiles behind our voices and understand nuances of our communication that they might miss with voice only.
Other tools mentioned in the article are the Google Suite including Gmail, Drive, Docs, Sheets and Slides. We can't live without them here @Orange. Running a completely remote workforce means you have to have simple ways to collaborate and work on projects together as a team. Emailing files back and forth is for the birds. We sometimes do miss Microsoft's high end capabilities within their products, but collaboration wins everytime over animated slides.
And finally, Slack is another go to in the article. Slack has become the business standard for team communication used world-wide. It truly IS the killer messaging app. When Slack went down for what seemed like FOREVER during June, we enjoyed reading Twitter messages about Slack that day. Like "Slack is down but I can't tell anyone that Slack is down because they are all on Slack." And, "Yes, Slack is down and yes, everyone in digital media just made a coffee run." No kidding.
Read the whole article, "Work How the Experts Work: Tips and Techniques for High-Performance Marketing." Great job Kelsey!