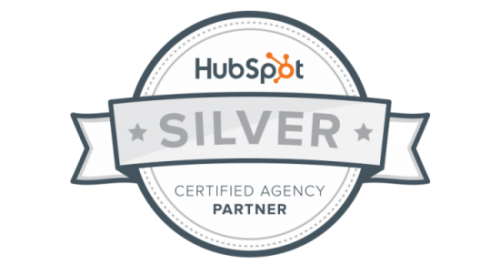 NEWPORT BEACH, CALIF. (PRWEB) AUGUST 15, 2018
Today, Orange Marketing announced that it has become a Silver HubSpot Certified Agency Partner. HubSpot, a leading growth platform, works hand-in-hand with Agency Partners to grow their businesses through inbound software, services, and support.
Of the announcement, Orange Marketing Co-Founder and VP Business Development, Kelsey Galarza said, "We are thrilled to achieve Silver Status in the HubSpot Agency Partner Program. We have been able to grow our business at a remarkable rate due to HubSpot's sophisticated CRM solution in the B2B space and we plan to continue the same pace through the end of the year and beyond."
Said Rebecca Gonzalez, Orange Marketing Co-Founder and head of OM's Service Delivery Team, "HubSpot is perfect for our typical technology startup clients. HubSpot's all-in-one toolset makes small teams extremely efficient and nimble, and gets their lead generation machine up and running in no time."
Over the past year, Orange Marketing has grown its business by incorporating inbound strategies to attract, engage, and delight its customers in the B2B SaaS technology start-up space. Notable milestones and achievements include:
Achieved Silver status within four months of joining the HubSpot Agency Partner Program
Commitment to entirely remote workforce with corresponding team member work/life balance
Client base made up of only SaaS Startup technology companies
About Orange Marketing Inc
Orange Marketing specializes in sales and marketing implementations for B2B Technology companies — beginning with understanding your customers and identifying segments you didn't know you have, setting up your website conversion paths for these segments/personas to begin generating leads right away and then the complete HubSpot technical implementation for those startups wanting to take their marketing and sales to the next level. Go to OrangeMarketing.com for more information.
About HubSpot
HubSpot (NYSE: HUBS), is a leading growth platform. Since 2006, HubSpot has been on a mission to make the world more inbound. Today, over 48,000 total customers in more than 100 countries use HubSpot's award-winning software, services, and support to transform the way they attract, engage, and delight customers. Comprised of Marketing Hub, Sales Hub, Service Hub, and a powerful free CRM, HubSpot gives companies the tools they need to manage the customer experience from awareness to advocacy.
HubSpot has been named a top place to work by Glassdoor, Fortune, The Boston Globe, and The Boston Business Journal. The company is headquartered in Cambridge, MA with offices in Dublin, Ireland (EMEA HQ); Singapore; Sydney, Australia; Tokyo, Japan; Berlin, Germany; and Portsmouth, NH.