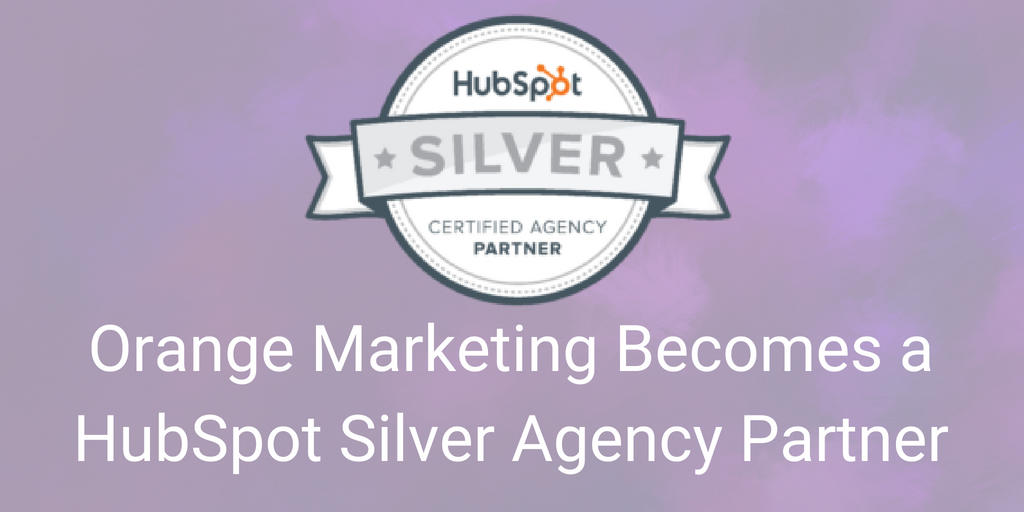 The past few months have seen some exciting developments at Orange Marketing. In addition to growing our team, we are pleased to announce that in less than 4 months we have been officially named a Silver HubSpot Certified Agency Partner!
What does that mean? For one, it proves our team of inbound marketing specialists are experienced, creative, and skilled at helping B2B companies generate new leads, nurture them to convert more sales, and ultimately shape them into enthusiastic, long-term customers. By fully embracing the inbound marketing method, we have provided our clients the best possible value and results and helped them reach the next level of growth.
Of the announcement, Orange Marketing Co-Founder and VP Business Development, Kelsey Galarza said, "We are thrilled to achieve Silver Status in the HubSpot Agency Partner Program. We have been able to grow our business at a remarkable rate due to HubSpot's sophisticated CRM solution in the B2B space and we plan to continue the same pace through the end of the year and beyond."
Said Rebecca Gonzalez, Orange Marketing Co-Founder and head of OM's Service Delivery Team, "HubSpot is perfect for our typical technology startup clients. HubSpot's all-in-one toolset makes small teams extremely efficient and nimble, and gets their lead generation machine up and running in no time."
Read the full press release HERE.
To learn more about what it takes to carry out an effective marketing campaign, why not download our free 25-step checklist?

To learn more about Orange Marketing, visit www.OrangeMarketing.com. To learn more about HubSpot, visit www.HubSpot.com.