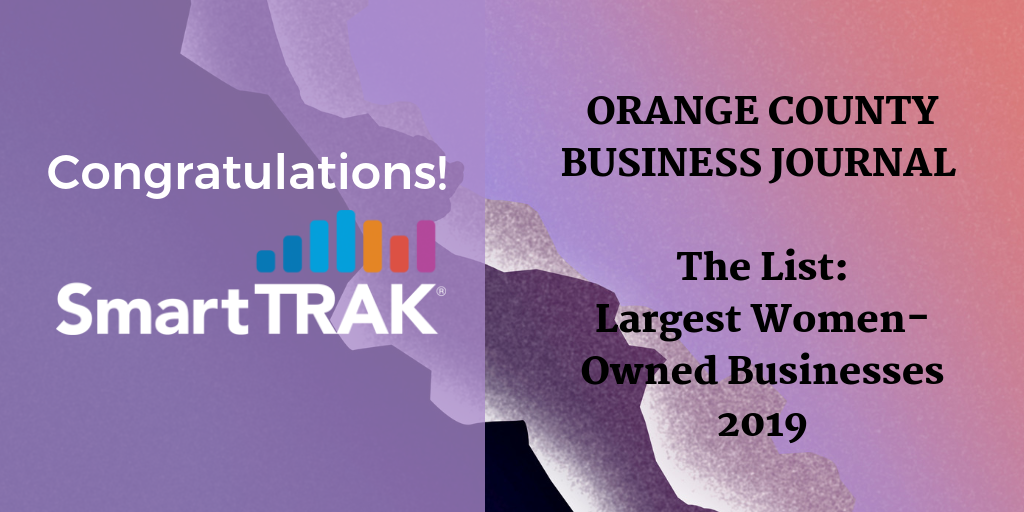 We are so proud of Sharon O'Reilly, Founder and CEO, and her outstanding team at SmartTRAK for achieving the growth that has allowed their B2B SaaS Startup to obtain recognition as one of the largest Women-Owned Businesses in Orange County by the OCBJ, July 8, 2019.
SmartTRAK Business Intelligence is the leading portal for real-time data and analysis on the life sciences industry used by the top ten companies in the Orthopedics and Wound Care Markets. Sharon O'Reilly hired Orange Marketing in 2017 to help her sales team increase their growth at a faster trajectory.
The entire SmartTRAK team has stayed laser focused on their revenue goals the past two years, crushing through the $5M mark and onto new heights in 2019.

Congratulations SmartTRAK!!!