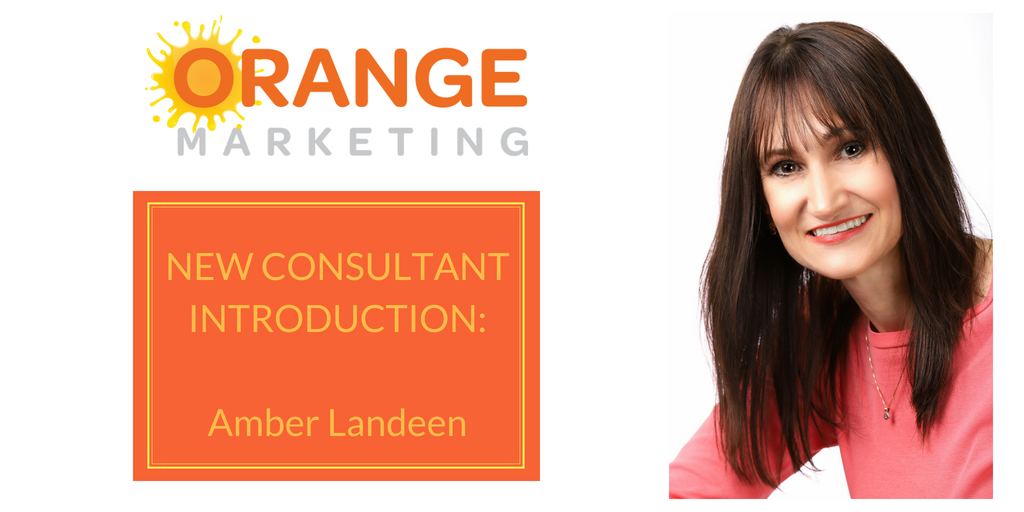 Last week Orange Marketing started a series, introducing our newest team members to our clients, friends and partners. We heard from Amanda Berger, who joined our team in May, and now Amber Landeen would like to share her journey of how she became a slice of Orange.
Hi everyone!
I truly cannot express how much it means to me to be a part of the Orange Marketing machine; working with such amazing, smart, forward-thinking, and talented women.
My humble roots began in the Midwest (South Dakota, to be more exact); where my exuberant young self set out on lofty plans to become a psychologist, and I traversed the whopping six blocks from home to the nearest university. The business world could not have been further from my mind. Four years later my bravery and sense of adventure kicked in and I packed everything I could into my running-on-it's-last-leg Mazda RX7, literally stuck a "California or Bust" sign in the back window, and headed west.
I landed in Orange County where I did what any Psychology and English major would do … I applied for my first "real" job as a sales clerk at a Robinsons-May department store. Nailed it! If anyone wants a good education in psychology, work retail for a stint. Seriously. Unfortunately, 90 days in, my third infraction for breaking the required nylons policy did me in. I next set my sights on something a little more in line with my degree and worked for a group home for abused children. After a few years there, the business world started to not look like such a bad place after all, and thus began my first dip into the start-up pool.
I believe I was employee #5 at a computer manufacturing company that made one of the first touchscreen computers for the restaurant industry. The company grew by leaps and bounds and acquired several other entities. I eventually left with one of the founders to begin a new start-up, only to repeat the cycle a handful of times. Although I LOVED, LOVED, LOVED the work, I was always a slave to a commute, and long, long hours at the office.
Eventually I had an epiphany and realized I needed a better work / life balance. I quit everything. It was a freakishly-weird experience to go from an overloaded calendar to absolutely nothing scheduled. It was complete culture shock, but exactly what my soul needed. I took some time to travel, and fulfilled my philanthropic nature by volunteering at a few non-profits
I would like to give a plug to: California Elwyn that provides employment opportunities for adults with disabilities, Shea Therapeutic Riding Center that provides horse-related therapy programs for those with disabilities, Girls, Inc. that inspires all girls to be Strong, Smart and Bold through life changing programs and experiences, and last but not least, Ark of San Juan animal rescue foundation, where I take my official title of "Kitten Coordinator" VERY seriously.
In re-entering the workforce, my main goal was work / life balance. Enter Orange Marketing. I work with amazing people. I work from wherever my fancy fits. I work around my softball games, kickball games, bike riding events, and kittens. I love my life, I love my work, and I look forward to meeting you all!
Pssst: I hear Orange Marketing is hiring!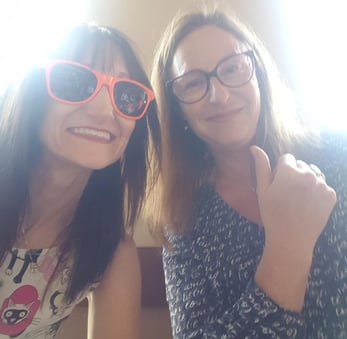 First day at OM, sporting my "Welcome to HubSpot" glasses, at Starbucks with the boss lady